It's almost time to celebrate our "baby's" birthday. Sweet EC is turning two and loves all things puppies! My big sis inspired me to try my hand at making cookies, so I set off to make puppy cookies for her puppy themed party. I am super excited at how cute these puppies turned out, so I thought I would share!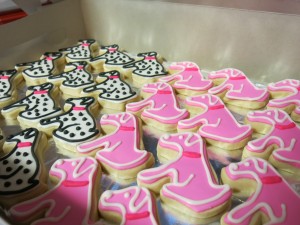 For the cookie, I used my almond sugar cookie recipe. Click here to see the recipe!
I decided to try a slightly different royal icing recipe this time. I used this recipe from Sweetopia. She has a super sweet site with tons of helpful tips and videos. Check it out!
More pictures throughout the process…
I am definitely not a pro…but I am learning and having fun while making cookies;)