While looking for a Christmas present idea for my child's teacher, I came across this super cute one for a cupcake made out of a pair of socks. This idea has been around and it is certainly not my original idea! I needed something to go with the gift cards I had already purchased…this was the perfect thing!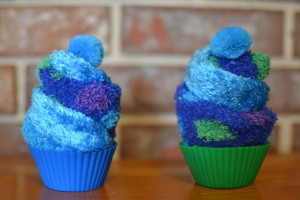 So here is how I made these cute cupcakes!
You will need:
Fuzzy socks (Some of the socks have a pom pom on the ankle, which made for a super cute cupcake topper.)
Silicone baking cups (I purchased a pack of 6 from Wal-mart for $2!)
Rubber bands
Something to wrap them with (I bought a pack of cookie bags with silver cardboard circles for the bottoms from Wal-mart.)
*I bought socks, bags, and silicone wrappers for under 10 bucks….made 6 cupcakes!
How to make the cupcakes: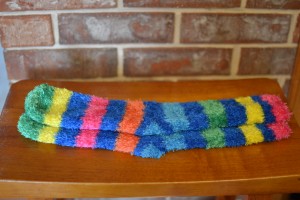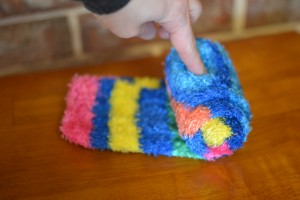 Place a rubber band around the bottom and gently pull one sock up to give the height to the shape.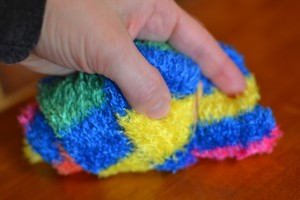 Now here's your cupcake and liner.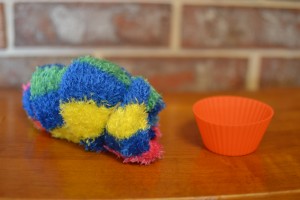 Place sock in liner and wrap however you would like!
Want to see more????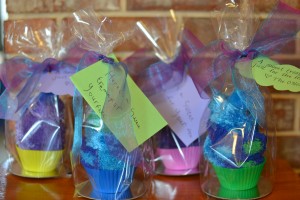 Just for fun attach a card that says, "A sweet treat just for your feet."
And how about a Christmas tree cupcake???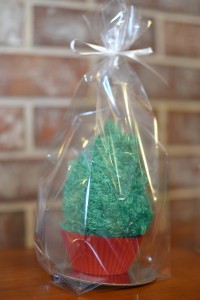 *My sister even liked this project so much that she made some too….here are her sock cupcakes to show you!