Here's a fun activity to do with your kiddos!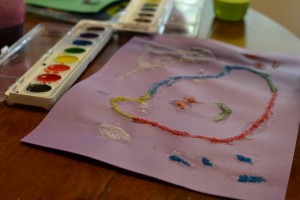 Grab some Elmer's glue, thick paper, and salt.
Have kids make a design on the paper with the glue.
Sprinkle salt onto the design and shake off the excess.
Allow the picture to completely dry.
Grab water colors and have the kids paint the salt design. The watercolors spread slightly across the salt!