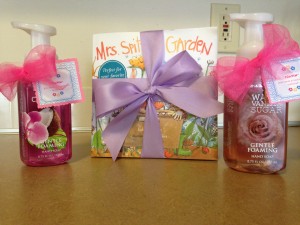 Looking for a way to say thank you to your kids' favorite teachers? My daughter has loved her first year of school and many thanks goes out to her amazing teachers who have made each day fun and exciting!  I love Bath & Body Works soaps, so I thought I would send each teacher  a bottle of hand soap with the message: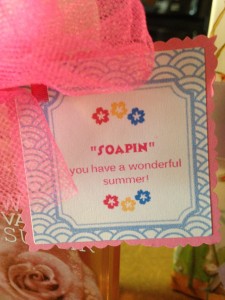 I also LOVE this book: "Mrs. Spitzer's Garden"!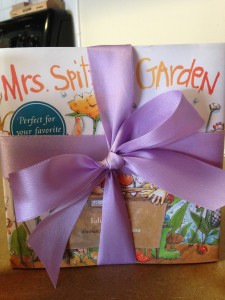 Here's the book description from Amazon:
"Mrs. Spitzer is a wise teacher who knows many things. She knows about gardens. She knows about children. She knows how similar they are. And how they will flourish if tended lovingly."
Click on the title of the book to order it directly from Amazon and send it to your favorite teacher too!
*Please know I am not endorsed by Amazon or this book…I just love this book and thought I would share! All opinions are completely my own!