Now that it's fall, here's a fun activity to do with your kids.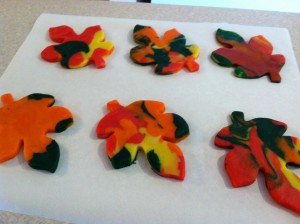 Make your favorite sugar cookie dough.
Divide it into four pieces.
Use food coloring to dye each piece a different fall color….I used green, red, yellow, and orange.
Roll out the dough….here is a picture of my kids from last year.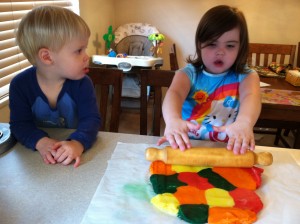 Use leaf shaped cookie cutters to cut out leaves.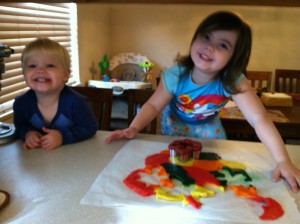 Use a toothpick to create the leaf veins.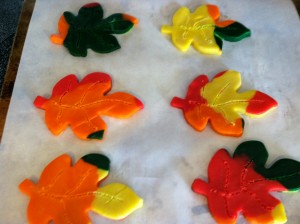 Bake as you normally would. Colors will darken when baked.