The Fourth of July is coming….here are some fun treats I have made in the past!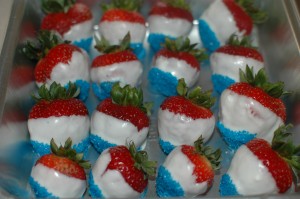 Strawberries dipped in white chocolate and then blue sprinkles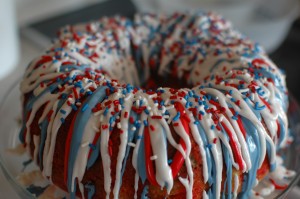 A white cake mix divided into three bowls, color one blue, color one red, and leave one white, pour into a bundt pan, bake, and then decorate with icing colored red, white, and blue. Add sprinkles just for fun!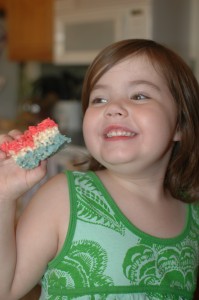 Rice krispie treats….before you mix the marshmallows with the rice krispies use food coloring to tint the melted marshmallows. Make layers or red, regular, and blue rice krispie treats!