For my daughter's second birthday, we did a puppy themed party. Here are a few things I made for the party! Enjoy!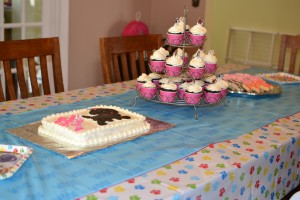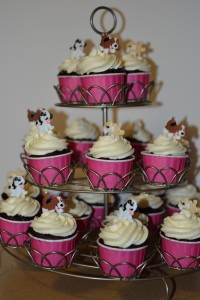 For the puppy cupcakes, I used a buttercream recipe from Sweetopia and my chocolate cake recipe can be found here.  I used a large decorating tip to pipe a swirl on top of the cupcakes and added a cute puppy toothpick I found on amazon.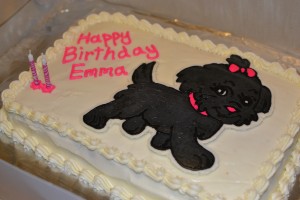 For the cake I made a basic white cake and used buttercream to decorate it. For this cake I used the basic buttercream recipe from Wilton. I iced the cake and piped a shell border on the edges with plain white buttercream.  I made a buttercream transfer of a puppy to finish it off.  I will do a separate post to explain that one!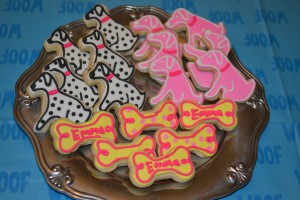 And of course I wanted puppy themed cookies. For the recipe and directions on the cookies, click here.
To finish it off, I made a puppy pinata to match!